After eight long years, the Bleach anime is returning!In the recent issue of Jump Magazine in Japan, it was revealed that creator Tite Kubo's popular Shonen series will return in 2021. The anime will cover the "Thousand-Year Blood War," which begins in Chapter 480 of the manga to the end of the series in Chapter 686.
No further details on the anime adaptation was revealed.
Bleach fans were devastated when the anime was halted in 2012 after the completion of the "Fullbringer" arc. No official reason was given for the series' cancellation, but many believe that the rising costs of production along with the anime catching up to the manga too quickly were major factors. Countless fans have signed a number of petitions to adapt the final arc of the manga into the anime. This makes the latest reveal of Bleach anime return one of the most anticipated projects this year.
A release date for the anime adaptation has not been revealed by Shonen Jump. More details will follow on 21st March 2020 during the Bleach 20th Anniversary project presentation by Tite Kubo, including the cast, crew, studio etc. of the anime.
The Thousand Years Blood War is a battle between the Gotei 13 forces, with the help from the Royal Guard, who clash with the forces of Quincy, powered by their king who has awakened. The origins of how the Quincy get their powers too is revealed in this arc. The Thousand Year Blood War arc also has Kurosaki Ichigo discovering his latent powers, which combine those of a Shinigami, Hollow, and Quincy.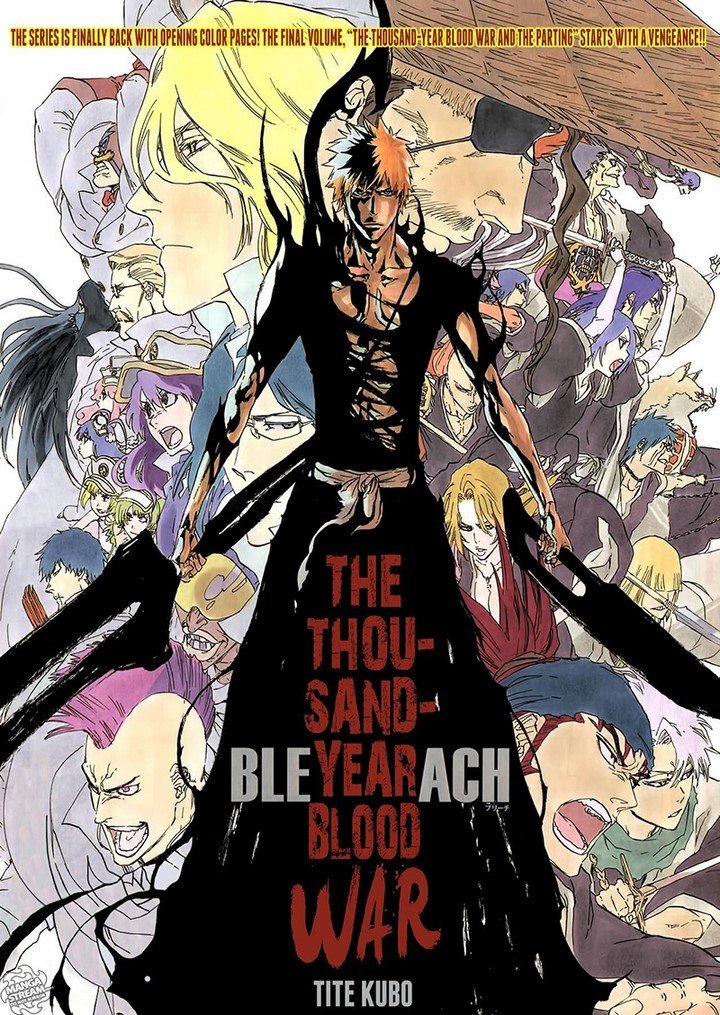 The 20th anniversary project for Bleach was originally scheduled to be held at AnimeJapan 2020. However the worldwide effects of Coronavirus (COVID-19) forced the organisers to cancel the event affecting almost 200 companies who were set to take part in the event and anticipating announcements.
But while the event got cancelled, Shueisha confirmed that Bleach's 20th Anniversary Announcement will still take place by means of a special live stream that will feature the event in both Japanese and English. A special countdown has begun on the official website and a special placeholder video has been prepared for the fans to keep an eye on on Youtube.
You can watch the live stream of the event in the following link!!
Apart from the anime adaptation, WSJ also announced that Burn the Witch will receive a serialization this summer in Shonen Jump, while a manga adaptation will most likely come out in the fall. Burn the Witch is Tite Kubo's one-shot manga released on July 16, 2018., his first work released after Bleach.
Bleach anime was a huge hit among the fans as the adaptation ran from 2004 to 2012. It has four full-feature animated films and one Live-action adaptation movie which was released in 2018.