Sword Art Online Alicization Yuuki Asuna and Alice Zuberg (Alice Synthesis Thirty) dakimakura Japanese hugging body pillow cover with zipper.
Material: Peach Skin or 2-Way Tricot. Please refer to the images below for details.
Size: 100 x 34 cm, 120 x 40 cm, 150 x 50 cm, 160 x 50 cm, 170 x 60 cm and 180 x 60 cm.
Please note that we sell only the pillow cover, inner dakimakura (body pillow) is not included.
WASHING METHOD: By hand or machine (30 celsius). Avoid soaking it for a long time.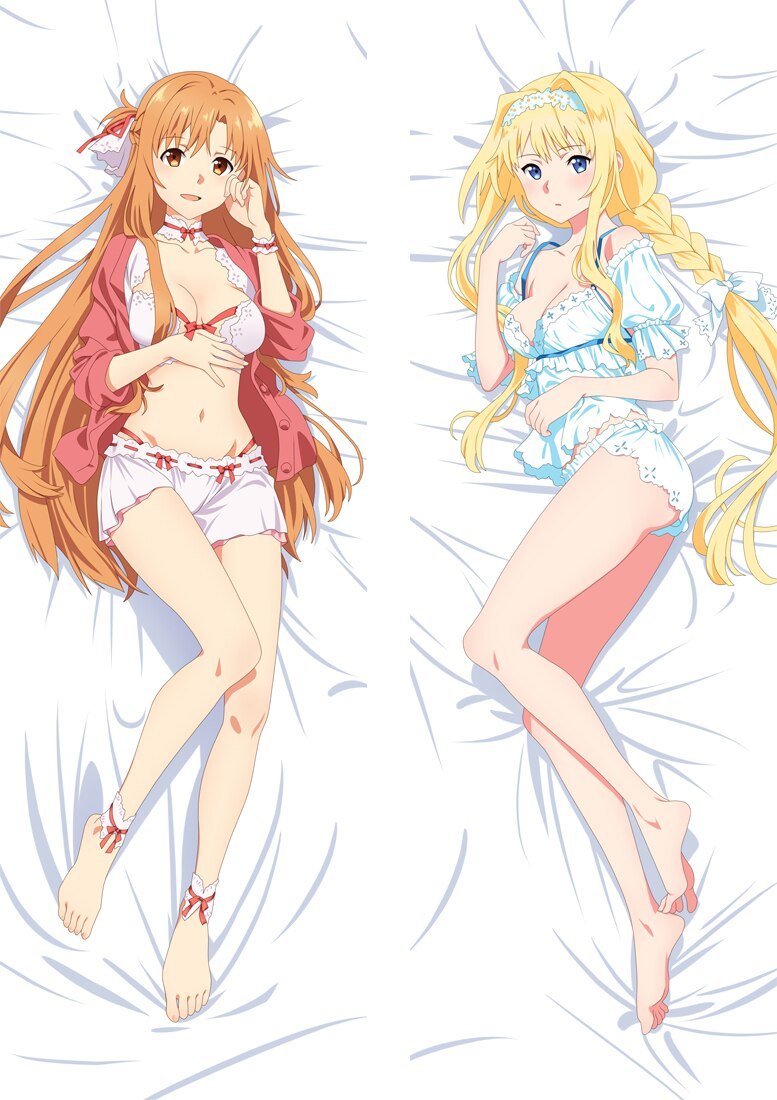 Size details:
Fabric details:
Two-way tricot (genereally known as 2-Way):
With nice elasticity, the color rendering is better than the peach skin. It's soft, smooth and a little reflective. The 2-ways fabric is crease-resistant, cool in summer and warm in winter, is the best material for dakimakura cases.
A material with pretty color rendering, soft and smooth feeling. Nice durability but nearly with no elasticity.
How to insert the inner pillow (not included):
Open the zipper.
Fold the pillow, as shown in Figure 2.
Fill in the pillow, squeeze the pillow at the same time shown in Figure 3-5.
Zip it up.